Shirota announced in his blog that he will appear as a high school student in fall drama Samurai Highschool.
"You who just thought 'Eh??? You shouldn't appear as a high school student anymore'
I'm going to do my best so please let it pass. m(__)m (laugh)"
He goes on to say it's the first time he's playing the role of someone bullied and he thought he had little hopes of this.
- from this entry.


This was also in the papers.
Sanspo reported that Shirota's character will be "hetare" (in this case unable to defend himself) and in a "shocking" scene in episode one, 178cm Miura Haruma will have to carry Shirota on his back.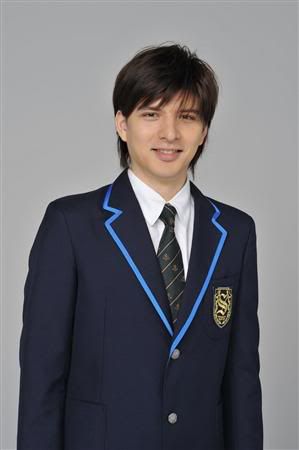 From Sanspo.

It's also mentioned on tokyograph.

Also new affiliate
aramatheydidnt .

EDIT:
I forgot to link to the official website.

Additional info from
singlebuthappy .